The Best Path Forward
A warm welcome to the LiftedWP family & we look forward to your success!
100% No-Risk Money Back Guarantee!
You are fully protected by our 100% Money Back Guarantee. If you don't like our product over the
next 14 days, then we will gladly refund your money. No questions asked!
Your Are In Good Company
These smart online entrepreneurs radically transformed their businesses for the better simply by switching to LiftedWP.
"I've been building clients websites on WordPress, WiX, Weebly, Shopify and Squarespace. I always preferred WordPress for the features & control and all the others for te user experience. With LiftedWP I get both."
Gerard Cohen
Web Agency Owner
"Before I used to rely on so many expensive SaaS tools for my business. With LiftedWP I can handle proposals, Invoices, client feedback, time tracking, e-signature, and much more from my site. Just mind-blowing!"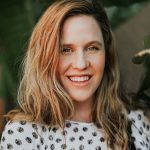 Patricia Muller
Virtual Assistant
"I'm so glad that we switched to work with LiftedWP. I I've tried almost all the site builder out there but always lack something. for my store. LiftedWP gives me the best of WordPress but with great ease of use. I Highly recommend!"
Blake Elmore
eCommerce STore Owner